As the growth in digital news and social media drives change in the role and importance of PR and Communications, brand owners and large organisations need more sophisticated tools and insight to effectively manage their media reputations.
The earned media landscape is becoming increasingly complex and there is growing pressure on communication professionals to manage reputational risk and to deliver the insight demanded by the C-suite. Horizon scanning of earned media is also providing critical insight into markets which enable organisations to recognise product and service opportunities and threats. These factors are creating a fundamental change to the communications industry and with this change come the need for more tools, services and support at a time where there is increased scrutiny of effectiveness and cost.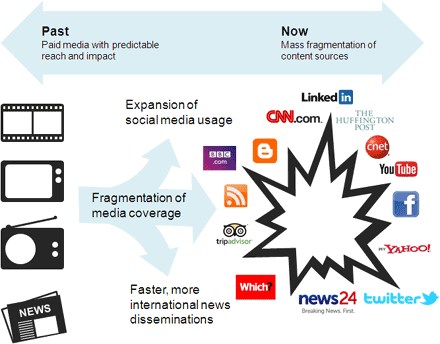 The communications role has shifted from delivering hindsight to enabling foresight and there is increasing demand for deeper insight into changing sentiment and sources of influence. Furthermore, the C-suite is demanding better measurement of the impact of activity. Companies are increasingly recognising the need for a consistent multi-country approach; corporate reputation management is no longer just a local issue as brands continue to become more global.
As professionals look for greater help in the coordination of their communications efforts across countries, the team at Gorkana want to work with them to achieve their objectives. Our aim is to continue to ensure we remain the leading global resource for media intelligence, working with communication professionals as their needs and requirements change to build the services and community they need to succeed.